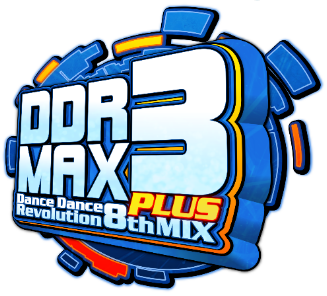 05/12/21 - DDRMAX 3 Plus has been updated. A patch has been released that brings back Concertino in Blue
and Midnite Blaze (SySF Mix), and also fixes a mistake in Tomorrow is another day.

02/16/21 - DDRMAX 3 Plus has received a massive update with many sync fixes,
StepMania 3.9 compatibility, optional x-scale ratings for StepMania 5, audio quality improvements, and three new songs.
The theme for StepMania 3.9 has also been brought back.
Make sure to completely delete your previous installation and use this new one.

01/24/21 - DDRMAX 3 is back as DDRMAX 3 PLUS!
Updated graphics, higher quality video and many new songs!